2018-2019 Catalog
[ARCHIVED CATALOG]
2018-2019 Catalog
---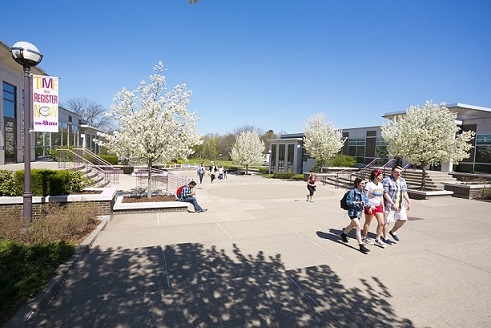 SUNY Ulster is pleased to offer its catalog in a digital format that makes information on programs, courses and policies most current and accessible, while reducing impact on the environment. Additional information is available on the College's website and portal.
Students are bound by and accountable for the academic program curricula as stated in the catalog for the academic year of their matriculation. Students who began a program before the effective date of program revisions must be allowed to graduate under the program's previous requirements. However, if it is beneficial to the student, the student should be allowed to graduate under the revised program requirements. College policies are subject to change at any time, and students are accountable to policies as they are currently in effect, regardless of their matriculation date. Students should refer to the most current catalog to view the institutional policies in effect. 
The links on the left of this page lead to broad categories of information about SUNY Ulster, where additional links lead to more specific and detailed information. The catalog can be searched by typing key words into the Search bar at the top left of this page, or by clicking on the Advanced Search link below that, and entering more information to refine the search. The buttons on the top right of this page provide additional options such as sharing a page, printing, and help navigating the catalog.
The "My Catalog," link at the bottom left of this page allows the creation of an account where particular pieces or sections of catalog information may be collected for easy reference, access and sharing. Once an account is created, any catalog page may be saved to the "My Catalog" feature by clicking the star button at the top right of the page.
---